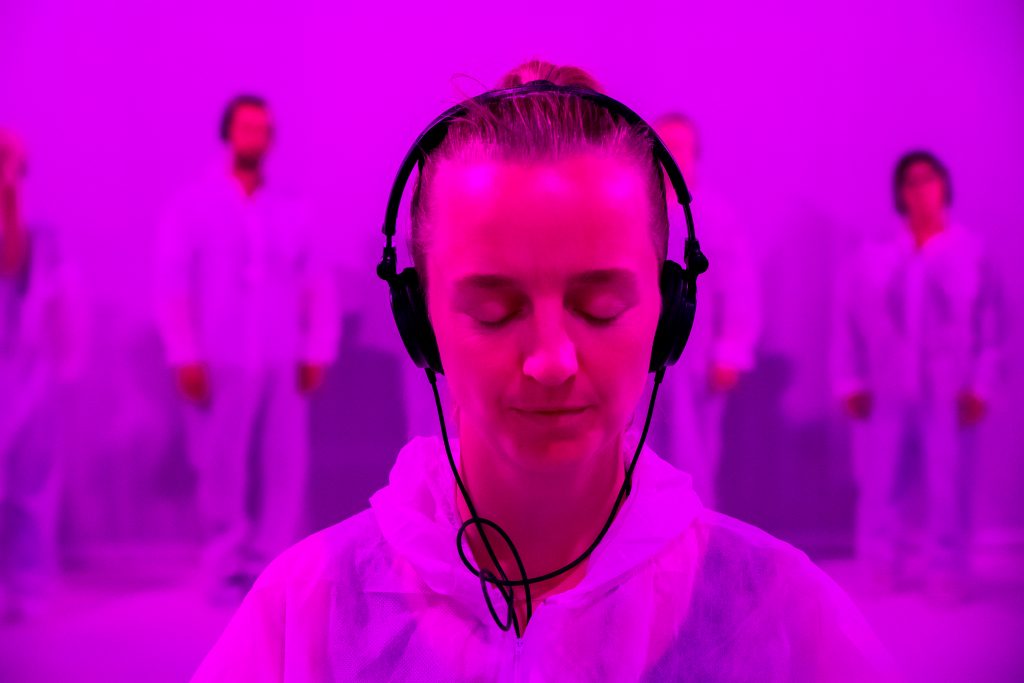 DÖDEN is a participatory experience where the audience, through movement, is invited to examine and meditate upon existential, physical and meta-physical questions regarding life, living, death, dying, their own bodies, its functions and the social context it dwells in. 
Concept and creation: Mattias Lech and Lisen Ellard   
Producer: Sara Bergsmark
Sound design and music: Elize Arvefjord
Voice: Benjamin Quigley (english), Nora Bredefeldt & Jonas Hellman Driessen (swedish)
Sound mix: Marcus Garbom
Photo: Marcus Hagman
DÖDEN was originally produced 2017 for Ung Scen Norr, touring 80 shows in Norrbotten, Sweden.

Touring in Sweden, Norway, England 2017-2019.
New premiere at Uppsala Stadsteater 2021.