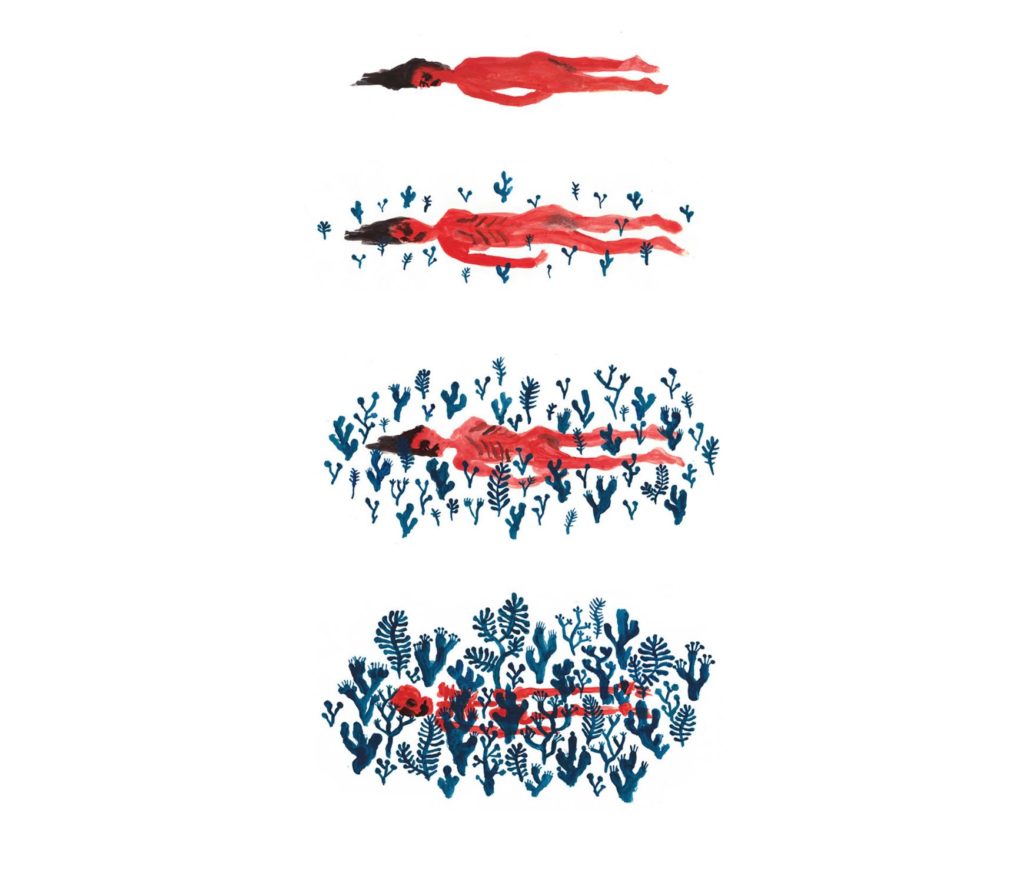 Funeral is a rite of farewell and transition,
a dance of sorrow for bereavements and ends.
In their work, Ellard/Lech examine the elements of mourning – the grieving body, the music of commemoration and to collectively practice the act of dying. In a de-ritualized civilization, what are the functions of our remaining rites of loss and transition? And what is lost without them? With death as a constant, how does emotions and expressions of grief and sorrow exist and change?
With time as the orchestra, change as the choir, and transcience as the ballet, Funeral is conducted by Ellard and Lech as a reqiuem for what is and will be lost.
By: Lisen Ellard, Mattias Lech
Dance: Maia Means, Sindri Runudde, Lisen Ellard.
Music: Maria W Horn, Sara Parkman
Sound design: Maria W Horn
Choir: Hannah Tolf, Kristina Issa, Xenia Kriisin
Light: Johan Sundén
Illustration: Tove Dreiman
Producer: Sara Bergsmark
Documentation: Aleksandra Sende, Dorna Shahabeddin Aslanzadeh
Trailer: Aleksandra Sende
Administration: Möjlighetsministeriet
Supported by: Swedish Arts Council, City of Stockholm, Region Stockholm, Ställbergs gruva, Dans i Blekinge, Swedish Arts Grants Committee, Dansinitiativet Luleå, Skogen Göteborg, Transit Kulturinkubator, Dansens Hus
Premiere 2020 at Dansens Hus Sthlm.
Tour: Skogen Gbg 2021, Helsinki 2022, Tou Stavanger 2023.
Selected to Ice Hot Nordic Dance Platform 2022.
FUNERAL trailer from GomesLechQuigley on Vimeo.