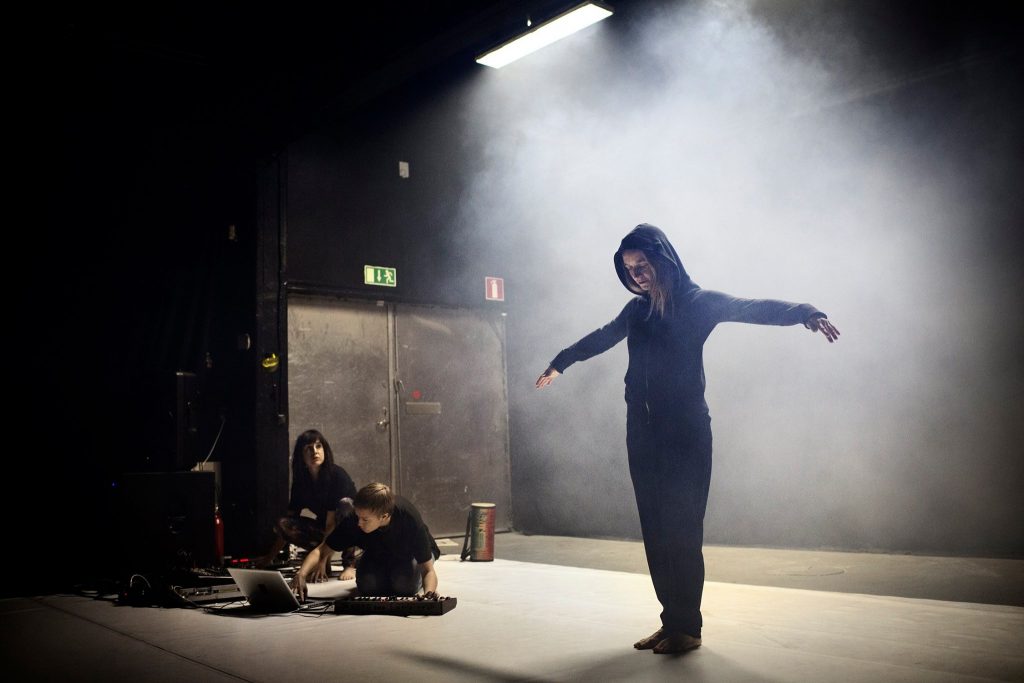 PotatoPotato invites the audience to a scenic exploration of our dystopic and utopian thoughts.With a starting point in an apocalyptic popular culture, we make an attempt to create a collective existence. We try to see how these stories affect our bodies. What senses, spaces, movements and sounds are expressed in relation to these stories? We invite to the party, the smoke, the trance, the imagination, the friendship, the known, the unknown and perhaps the unreasonable.
Linda Forsell (Creator, performer and production)
Ofelia Jarl Ortega (Choreographer and music)
Lisen Ellard (Co-creator and performer)
Alexandra Tveit (Co-creator and performer)
Josefin Snygg (Co-creator scenography)
Lone Havemose (Director Assistant)
Julia Lindemalm (Photo / Poster)
Premiered 2015.