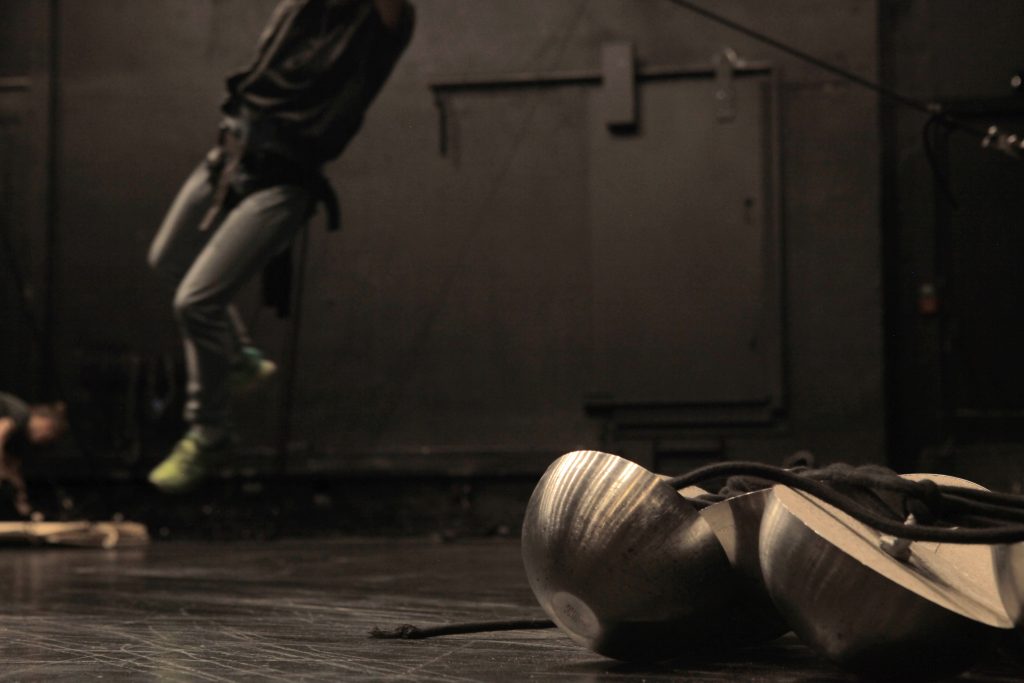 We aim to remember that up, down, vertical, horizontal, center and periphery are not constant categories. Our anchors in the world determine how we understand these directions.
If Ever in Range is a kind of laboratory that allows you to renegotiate the given. The balance between different elements and positions are constantly shifting, and an elastic motion reproduces in space. Through exploring gravity and elasticity of speakers, light, sculptures, elastic ropes, dance and bodies; this group of artists work closely and equally together to transform the space into a floating unit.
If Ever in Range is a collaboration between:
choreographer / dancer Lisen Ellard
visual artist Anna Åstrand
dancer Knut Vikström Precht
light designer Anton Andersson
sound designer Elize Arvefjord
dramaturg Tova Gerge
Production: Dansens Hus Stockholm.
Supported by Konstnärsnämnden, Stockholms Stad, Region Stockholm, Cirkör Labb, Skarpnäcks Kulturhus, Subtopia.
Pre-study: Kulturbryggan, Innovativ kultur.
Premiere at Dansens Hus Sthlm 2018.