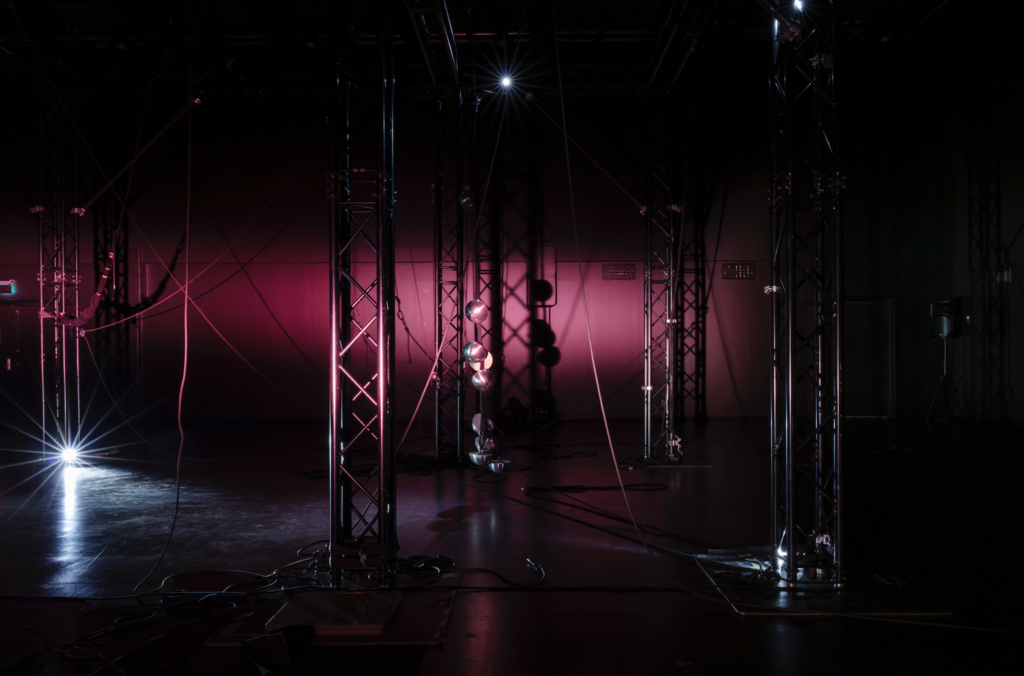 We aim to remember that up, down, vertical, horizontal, center and periphery are not constant categories. Our anchors in the world determine how we understand these directions.
IF EVER is an interdisciplinary examination between dance, sculpture, light and sound. The artwork is a development of the performance If Ever In Range that premiered at Dansens Hus in Stockholm, spring of 2018, where we now examine other forms of interaction and spatiality. 
IF EVER acts as a kind of framework and laboratory where the evident can be stretched and renegotiated. The balance between elements and positions are shifting in fragmentary loops, and an elastic motion reproduces in space. How can we let go of given orders and understandings, and together give time and space to generate alternatives?
Visual artist: Anna Åstrand
Light designer: Anton Andersson
Sound designer: Elize Arvefjord
Dancer: Knut Vikström Precht
Dancer / choreographer: Lisen Ellard 
Performed at Site may 2021.