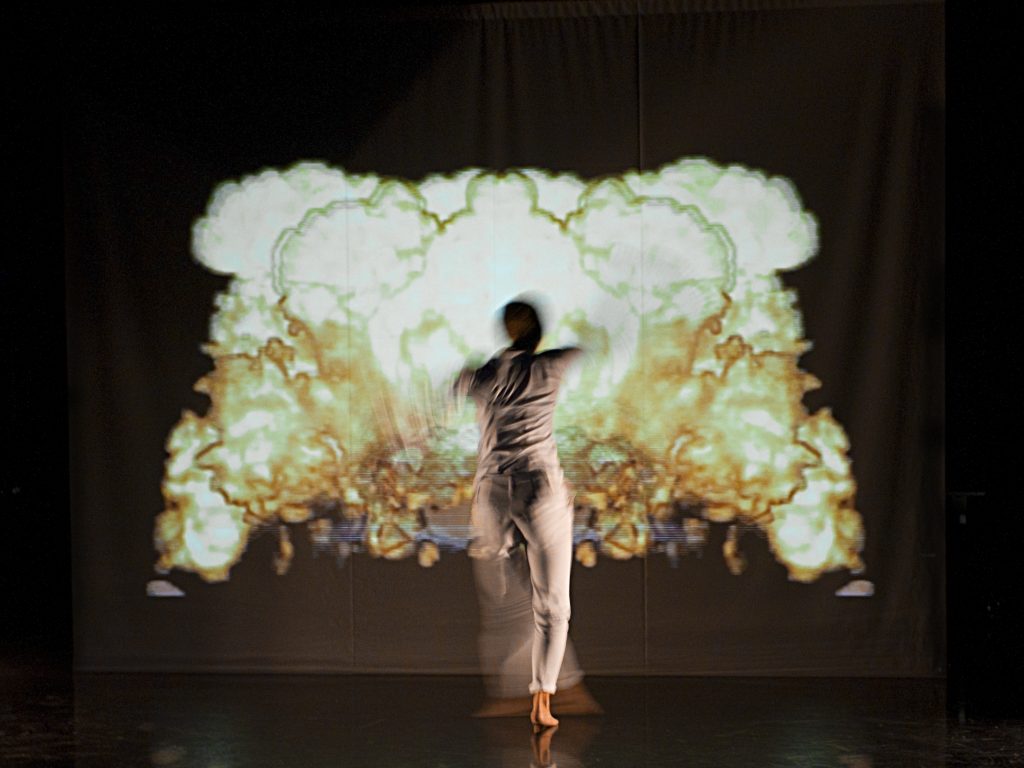 How come that the most visually spectacular phenomenon we have on our planet, volcanic eruptions, is a product of "dead" materials such as bedrock and molten minerals? The volcanic eruption is the starting point in this piece which is both a homage to, and dissection of the phenomenon itself and its aesthetics, and reflects upon our cultural view of movement and life.
Dance and choreography: Lisen Ellard
Projections: Thomas Hämén
Music: Simon Frank
Production: Danspoolen
Presented at Kulturens hus Luleå, University of Dance & Circus 2012.